Message
In January 2018, our company has begun a new chapter as "ESTCHEM CO., LTD."
In 1990, we established a corporation, Sumi Trading Co., Ltd, whose business model and focus was to export and introduce Japanese manufacturers' competitive products in Asia. In 2005, we merged with Eagle Corporation, reflecting the desire to strengthen our foundation for the domestic business. Ever since the two companies came together, we had made continuous efforts for good synergy to better serve our customers.
Now, we have greater product lines mainly for synthetic resin monomers as well as raw materials for electronic parts, coatings & inks, and upstream basic chemical products.
The range of our business has expanded and we have grown into a unique company which has more than 60 % revenue coming from oversea sales even though we are still a mid -size company.
Having 25 years past since the establishment, in addition to introducing our brand new company name, we have thought out and drawn up the 3rd medium-term management plan including our long term vision to clarify a new role and new value for us to grow in this rapidly changing market environment.
Firstly, we commit ourselves to become a business incubator and innovator. We provide our customers with value-added service by maximizing our functions and infrastructures such as marketing network, data/information, logistic capability, and ability to create projects.
Secondly, we commit ourselves to become a "good company" for all stakeholders (employees, customers, society, stockholders) .
Thirdly, we commit ourselves to become a customers' absolute first choice, "first call company", when they need assistance.
Our promise is that we put our management philosophy, Creativity, Ingenuity, Sincerity, Endeavor, these 4 key words into action and make our best efforts to contribute for the economic development of Japan and the whole Asia.
Also, we are keen to strengthen the business with our valued customers by continuously proposing new ideas.
We will never stop challenging and are looking towards the next 25 years and even 100 years of prosperity.
We sincerely appreciate all the support given to us and are excited to operate and serve as ESTCHEM!
Sincerely Yours,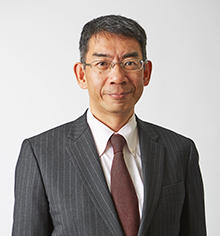 Toru Sumiyoshi
President
ESTCHEM CO., LTD.
2018, January 1st